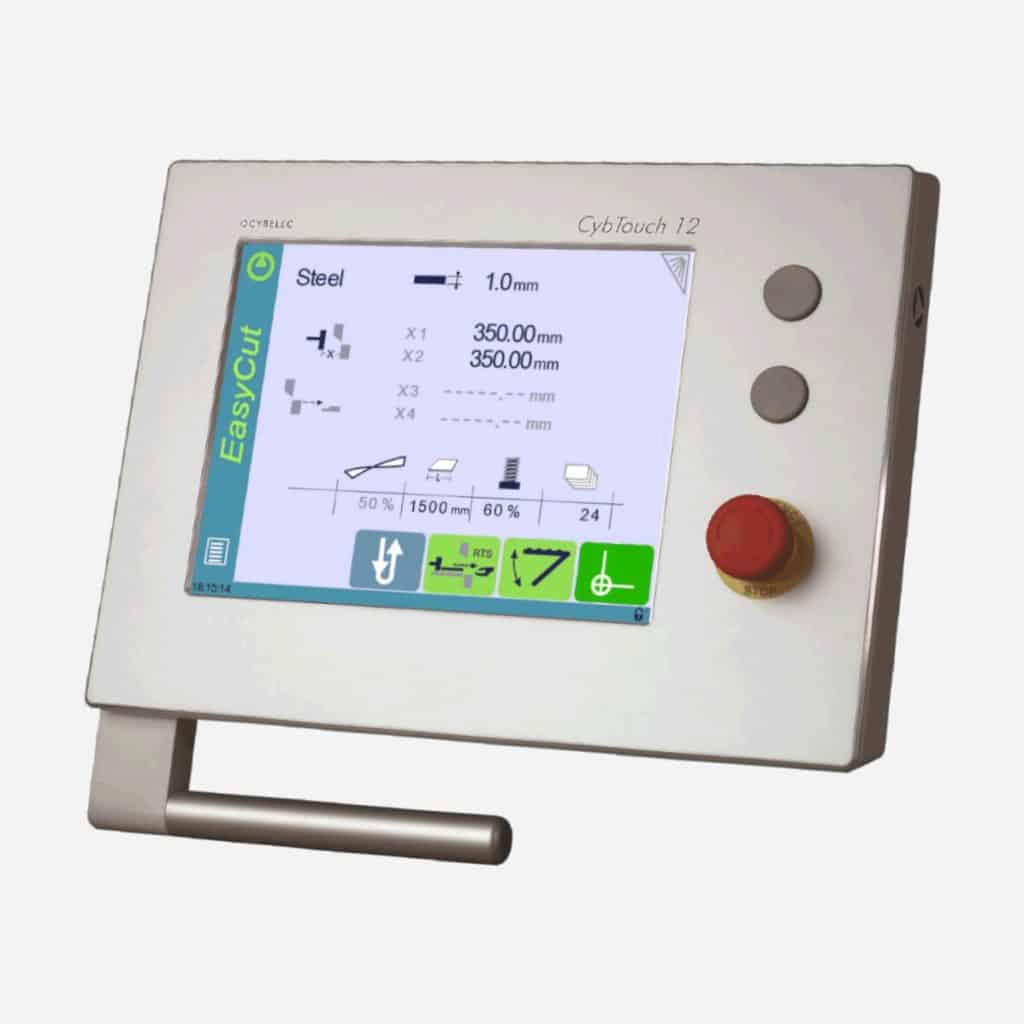 CybTouch 12 G is a multi-axes control for high level automatic shears.
It manages up to 2 back gauges axes and 2 front gauges axes, as well as the angle and cutting length using potentiometers, linear encoders or a timer. Additionally the CybTouch 12 G handle full sheet supports, 2 or 3 positions cycles and many other shears features as Return to sender function.
The elegant design and powerful interface let the operator exploit the full range of features with his fingertips. Programming numerical and setting up the cutting of a part on the touch screen becomes quick, easy and efficient. CybTouch 12 G is also available as a robust panel ready to be integrated, or can also be delivered mounted into a sleek and modern housing specially designed to be attached to a swivelling arm.
All CybTouch come with CybTouchTools, which allows to wirelessly transferring data between a PC and CybTouch (requires optional RFLink USB key). It is used to backup/restore machine parameters, tools and parts, as well as updating the firmware.
Easy Operating
High-contrast touchscreen, with vivid colors.
Simple pages, large keys, clear display with all the information the operator needs.
Intuitive and user-friendly interface.
Complete programming of parts in seconds.
Quick set up of the machine with the EasyCut page.
Contextual help and warning pop-up.
Better Cutting
Powerful
Customers Benefits